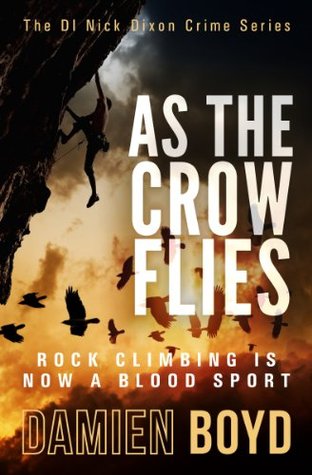 As the Crow Flies by Damien Boyd is the first book in the DI Nick Dixon series of novels.
Dixon's former climbing partner is killed in a rock climbing fall while practising a new route in Cheddar Gorge. Dixon is not convinced that the fall is an accident, and begins his own investigation into his friend's death.
While there is quite a lot of technical climbing jargon at the beginning of the story, it didn't get in the way, was well explained, and easily understood. It certainly expanded my general knowledge of the climbing world!
The book isn't very long but manages to pack quite a lot into a short space. The story is interesting and fast paced although there is little to no character development, which is a little disappointing, but expected in a book of this length.
The story isn't awash with characters, so it should have been easy to solve the case before the end of the story, however, I tip my hat to the author as when the truth was revealed, there were a couple of twists that I wasn't expecting!
Overall, As The Crow Flies is an excellent start to what will hopefully be a long series of novels featuring DI Nixon. I can't wait to get to know him and his world better.